Spending Lot Of Money On Animation Of E-Commerce Website Is Worthless, If Not Paid Sensitive Attention On Website Security!
It Is Obvious That, Companies Lose Hundreds Of Thousands Of Dollars After Failing To Implement E-Commerce Security Features To Safeguards Their Online Stores From Hackers.
The Internet Is The Dangerous Place To Conduct Business. We Cannot Make E-Commerce Successful Nor We Can Protect Our Sensitive Customer Data Without Using Security Protection Tools . >
Thankfully, We Can Protect Our Website Data With Magnto 2 Extension- "Magento 2 Csp Module".
Aimsinfosoft- "Magneto 2 Csp Module" Will Help You To Protect Your E-Commerce Website B2b Business Deals, Between You And Your Precious Customers.
Lets Know More About "Magento 2 Csp Module"…
Key Features:
Allow Any Type Of Third Party Script, Css, Image, Iframe Etc That Has Been Blocked By Magento Content Security Policy.
On Single Tap Your Script Will Execute On Your Magento 2 Web store.
Easy To Configure In Backend.
Variety Of Policy Option To Allow Execution.
What Is Csp Module?
Csp Module Is Basically A Standard To Prevent Attacks On Your Websites. Attacks Mean An Xss , Clickjacking Or Malicious Code Injection.
Csp Is Widely Supported By All The Modern Web Browsers And It Gives Freedom To Website Owners To Approve For Content That Browsers Should Allowed.
It Help Website Creators To Make Safe Pathways For Website From Having Any Attacks On Websites
Why Use " Magneto 2 Csp Module"?
As We Know That Magento 2, By Default Block The Third Party Scripts, Iframes, Image, Css .
So We Created The Module Aimsinfosoft Csp Module Facilitate To Allow Third Party Scripts, Frames Etc.
As Magento 2 By Default Blocking Third Party Scripts, Frames Etc For To Prevent Security, We Have Developed An Extension That Will Maintain The Security But Will Allow Those Scripts And Frames To Execute On Your Shining Magento Webstore.
Why Our Services Stands Out From Crowd ?
We Provide Lifetime Free Upgrades.

We Keep Our Promise- 30 Days Money Back.

We Provide 90 Days Free Support.

100% Bug Free Algorithm.
php bin/magento setup:Upgrade
php bin/magento setup:static-conten:Deploy
php bin/magento cache:Flush 

Here Are The Steps How To Use Magento 2 Csp Module:
Step 1 :
Download Csp Extension Setup From Our Official Website (Https://Store.Aimsinfosoft.Com/).
Step 2 :
Install The Extension To Your Magento 2 Store. To Install The Extension Follow Below Steps:
Upload And Extract Extension Setup To Root Directory It Should Be In Like App/Code/Aimsinfosoft/Csp.
Run Below Commands.
Step 3 :
Go Magento Admin > Store > Configuration: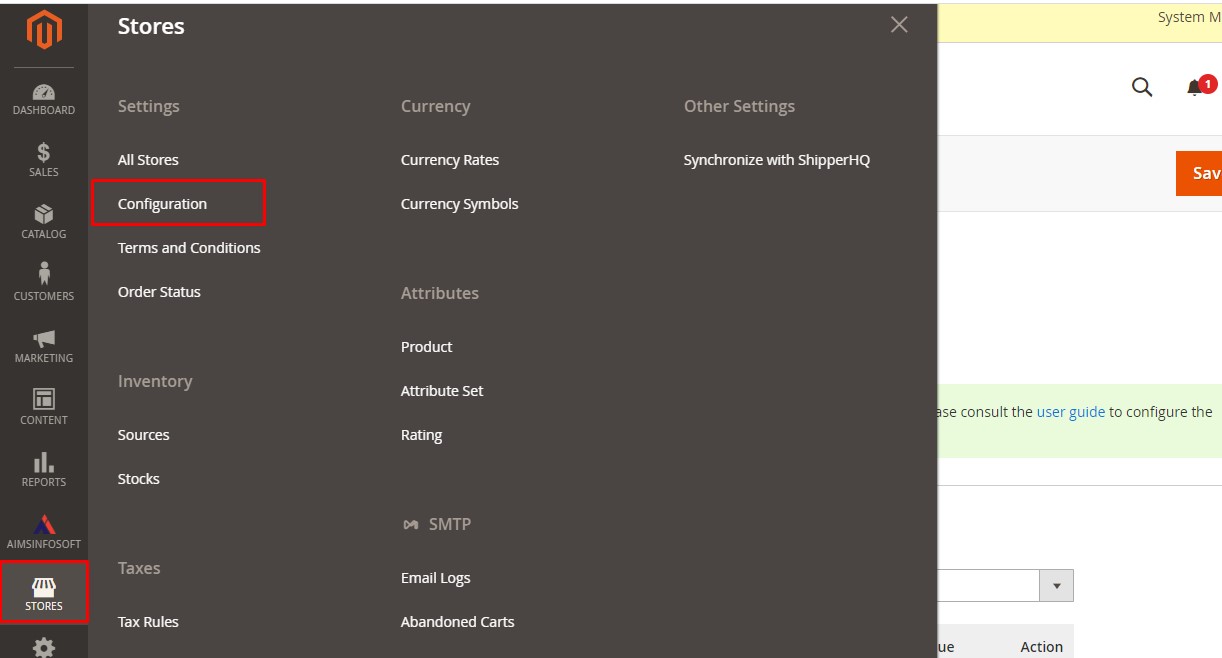 Step 4 :
Select Aimsinfosoft > Csp :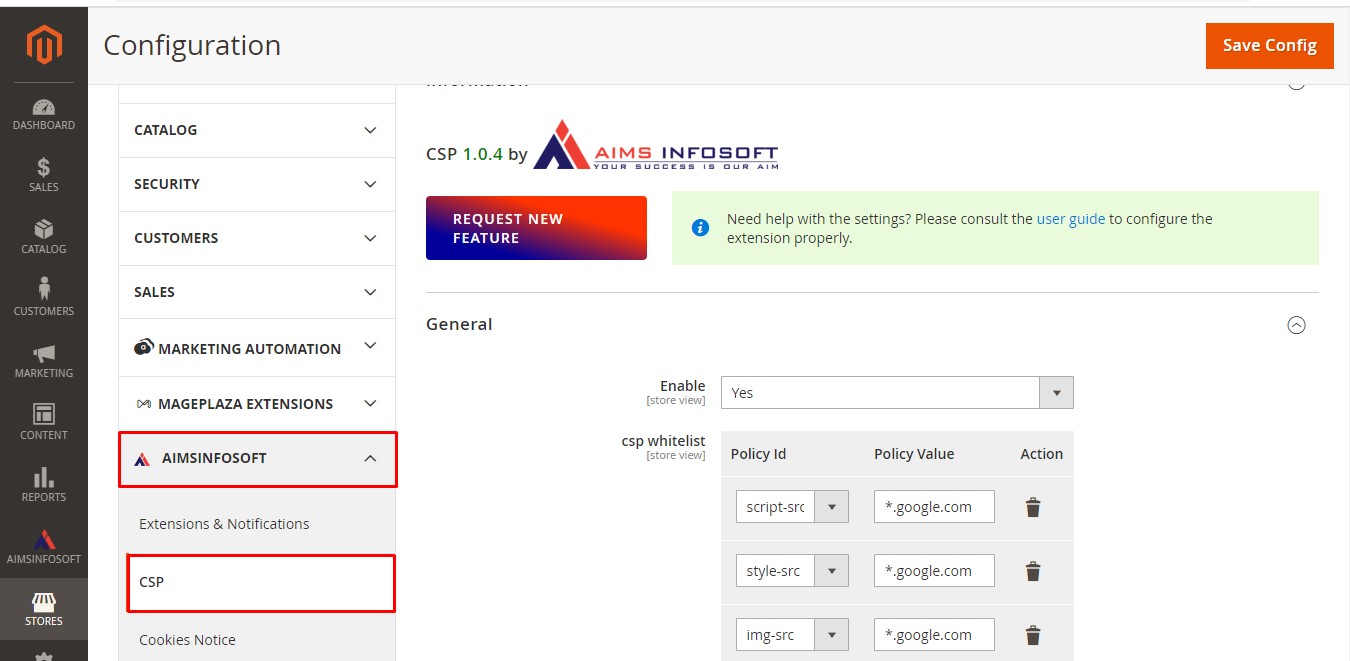 Step 5 :
Enable Module And Click On Add New Row.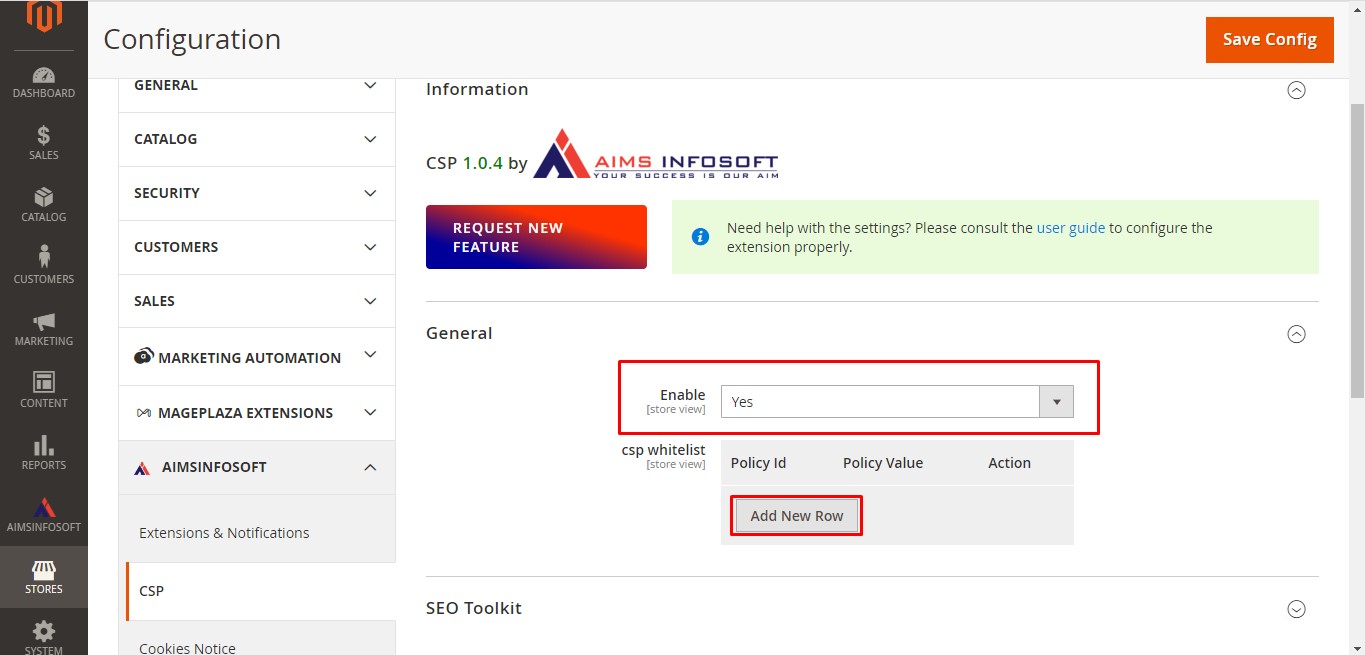 Step 6 :
Select Type Of Policy And Add The Base Url Of Script Or Iframe You Have Added To The Website And Save The Configuration.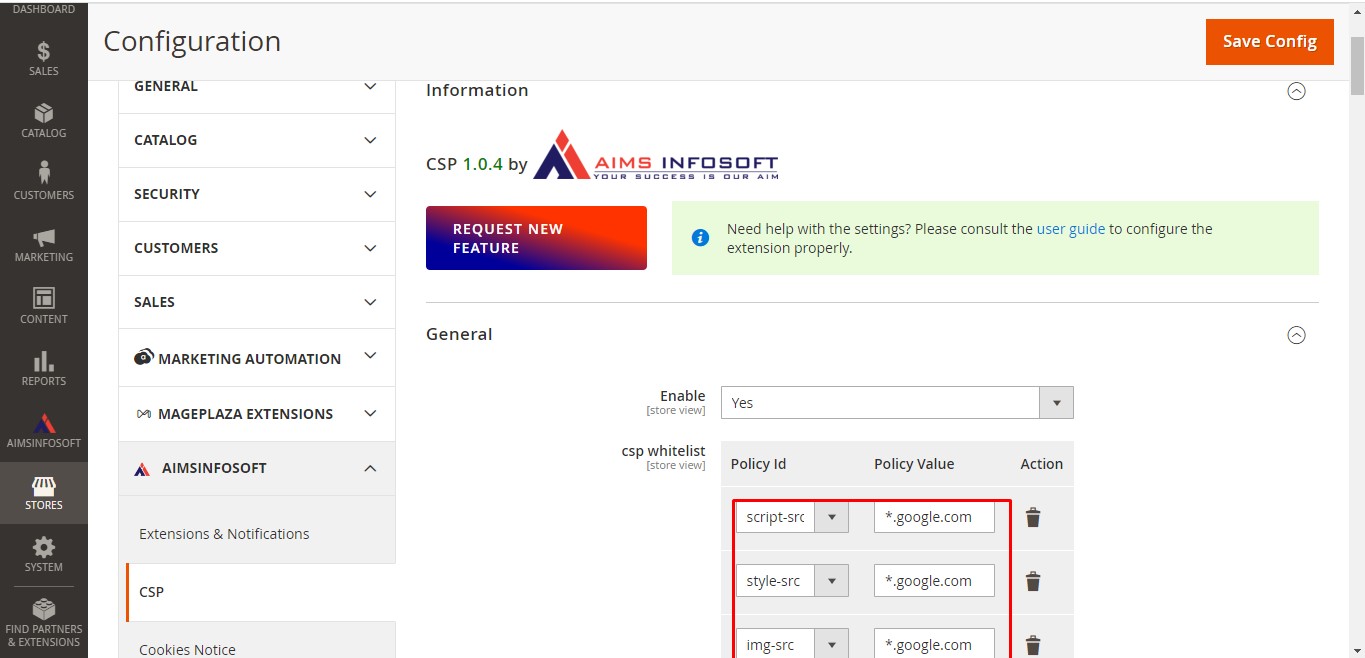 That's It, Now You Will Be Able To See Added Content To The Frontend.
Conclusion :
Magento 2 Csp Module Allows Your Website Owner To Create Security For Their Website Business Between Customer And Seller. The Specialty In This Module Is, It Won't Allow Get In Third Party To Take Part Between Deal.
Visit To Know More: