Bargaining Can Be Done Online !
Yes You Heard Right. You Might Not Think About It Yet, But With The Development Of Magento 2 Extensions , Website Customers Can Raise Price For Their Chosen Product On E-Commerce Websites.
In This Blog , Aimsinfosoft Would Love To Introduce An Ultimate Magento 2 Extension For Offering Customers The Chance To Raise Their Prices As Their Wishes. We Come Up With Another Helpful Module For You. We Named It "Aimsinfosoft Request Price ".
This Module Will Help Your Store's Customer To Request The Price From Own Side To The Store Admin, And Store Admin Can Know The Customer's Price Limit.
Key Features:
Using The Module Customer Can Request The Price Of Any Individual Product On Your Store.
Store Admin Can Know The Customer Wished Price Of Any Particular Product.
Backend Grid To List All Price Inquiries With Customer Details.
Easy To Use.
Customer Friendly.
Why Magento 2 "Request Price Module Important"?
All Over Firm's Revenue Comes From The Products Sold To The customers. So ,We Think, Price Is The Only Essential Element In The Marketing Pitch Responsible For Revenue.
Magento 2 Request Price Module
Help Website Creators To Understand Customers Price And Their Budget. According To This, You Can Place Your Products On Website. This Will Be Beneficial For Both Customer And Creator Too.
Why Our Services Stands Out From Crowd?
We Provide Lifetime Free Upgrades.
We Keep Our Promise- 30 Days Money Back.
We Provide 90 Days Free Support.
100% Bug Free Algorithm.
Here Are The Steps How To Use Magento 2 Request Price Module:
Step 1 :
When You Install Module In Magento 2, You Will Have The The Request Price Button On Your Any Product Details Page. Just Click On It.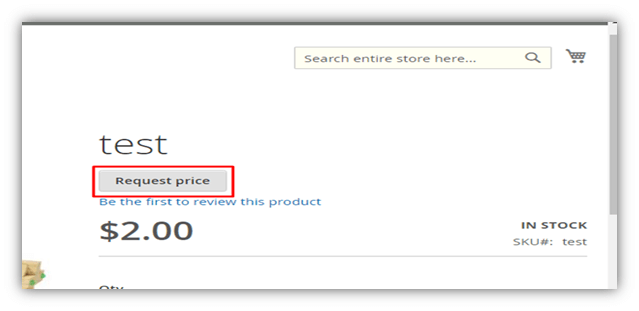 Step 2 :
When You Click On It, You Will Have The Popup To Fill-Out Some Details.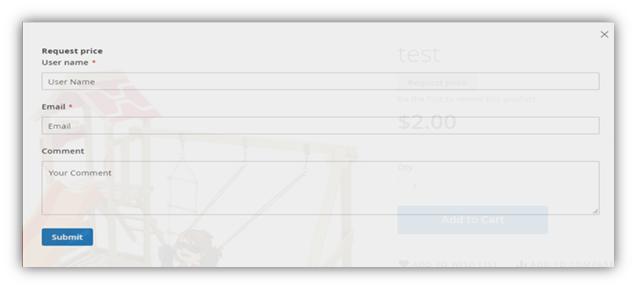 Step 3 :
Go To Magento 2 Admin And Find Request Price Under Customers Menu In Left Panel.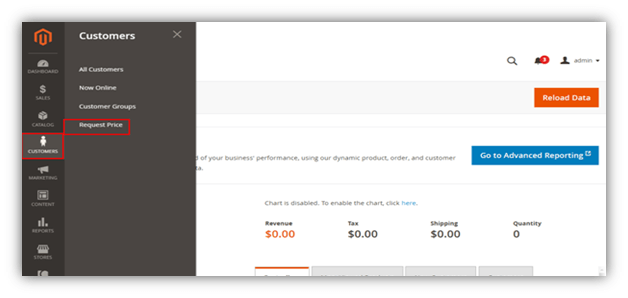 Step 4 :
You Will Have The List Of All Requests On The Page. You Can Edit The Request As Well.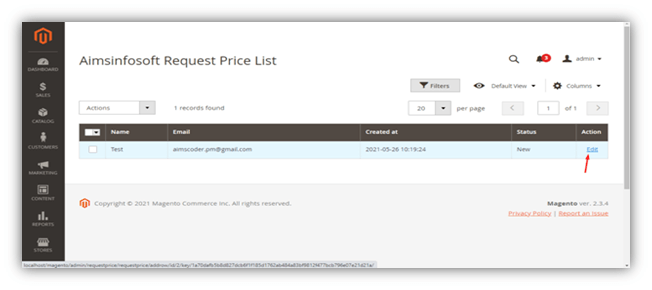 Step 5 :
Finally Admin Can Check The Request From His Side.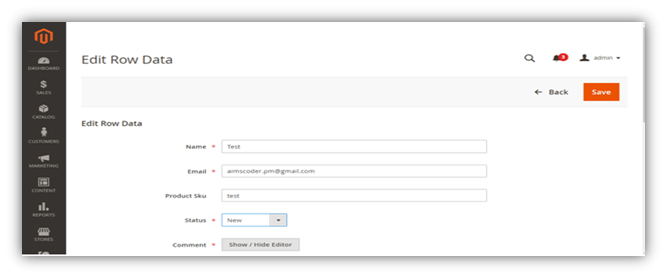 Final Words:
Magento 2 Request Price Module Allows Your Customers To Request Their Suitable Price For Products And This Will Be Useful To The Owner For Knowing Customers Financial Behavior.
Hence Module Helps Both Side To Reach A Price Agreement Which Decreases Cart Abandonment With Price Reason And Increases Purchases.
Visit To Know More:
Https://Store.Aimsinfosoft.Com/Magento-2-Request-Price-Module.Html